Help for Landowners through EQIP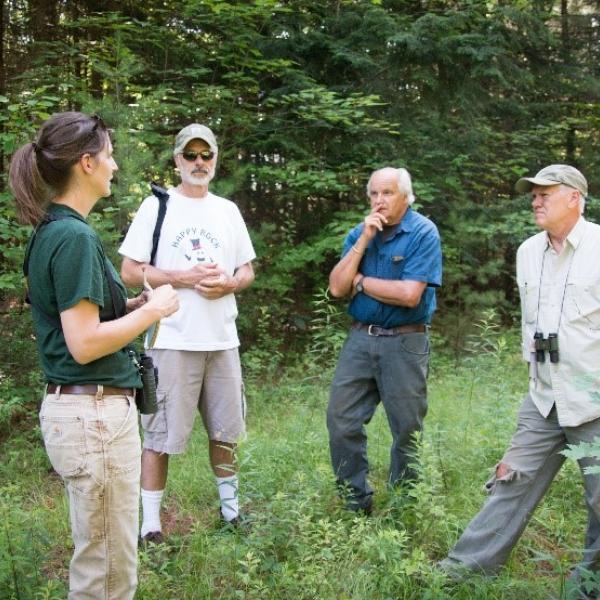 Owning land can be hard work, and it can cost landowners a lot of money to properly manage land for forest health and quality wildlife habitat. To help relieve some of the financial burden of some land management activities, the Natural Resources Conservation Service (NRCS) offers the cost-share Environmental Quality Incentives Program (EQIP) for landowners throughout Vermont.
Through a cooperative partnership with Vermont Forest, Parks and Recreation (FPR) and Vermont Fish and Wildlife, EQIP provides Vermont landowners with financial assistance and on-the-ground advice from foresters and wildlife biologists for activities like releasing mast trees, creating pollinator habitat, improving eroding forest roads, and treating invasive plants. Implementing these activities can lead to cleaner water and air, more resilient forests, healthier soil, and better wildlife habitat, all while increasing the value of a landowner's property.
This is the perfect time of year to start planning a site visit to begin the EQIP process. To learn more, landowners can visit: VT EQIP. Landowners who are interesting in getting involved in EQIP should contact their local VDFW biologist or FPR Forester for more information: